I would like to introduce some sightseeing attractions around Katuura city.
Everywhere in Katuura , you can enjoy a nice view.
Please don't hesitate to ask me about various sites when you come to my restaurant.
Katuura morning market (katuura asaichi) has a long history. From the Tensho period, it has continued over 400 years.
It is loved by many people as the kitchen of Katuura.
It is a famous place that beautifully represents Katuura.
Its heartwarming atmosphere remains unchanged.
As many as 200,000 tourists visit each year.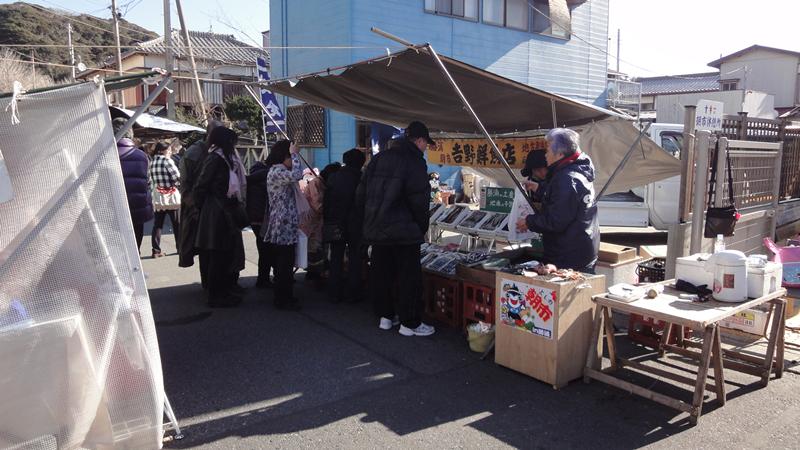 It was built in February 1918 on Hirame-ga-oka hill 70 meters above sea level.
It is 21meters high.
The sunrise which we can see from the hill is breathtaking.
It is well worth seeing.
And it is a fantastic night view with lighting of 140,000 candlepower.
I do recommend catching the bright flash of light which is emitted twice every 20 seconds.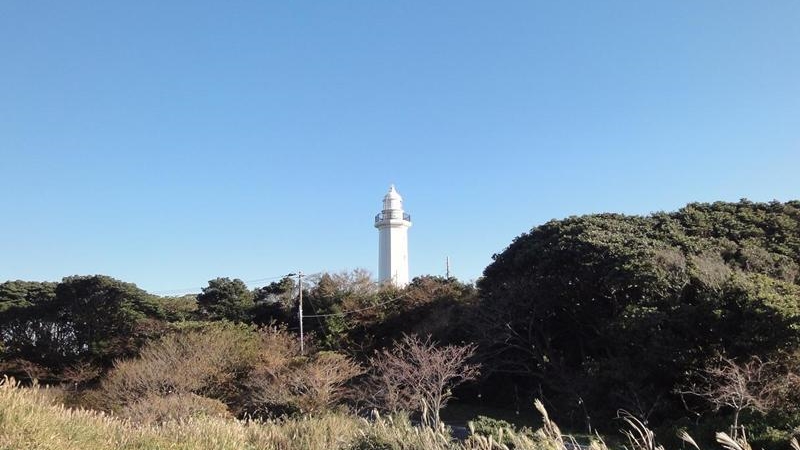 The Ubara area in Katuura is designated as Katuura Sea Life Park.
There is a marine observation tower offshore 60 meters.
You can see a lot of fish and the wild seabed every season from the marine tower rising in the sea.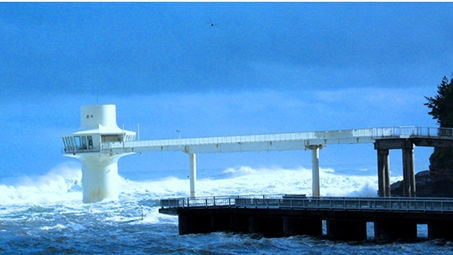 It takes 7 minutes on foot from Uhara station.
The area which has rias extends far down the coast.
In the first part of the Taisho period, there was a plan to build villas here.
Since then, this beautiful area has come to be called the Uhara utopia.
The blue ocean spreads out beyond the quiet cove, and it is a great spot for a stroll.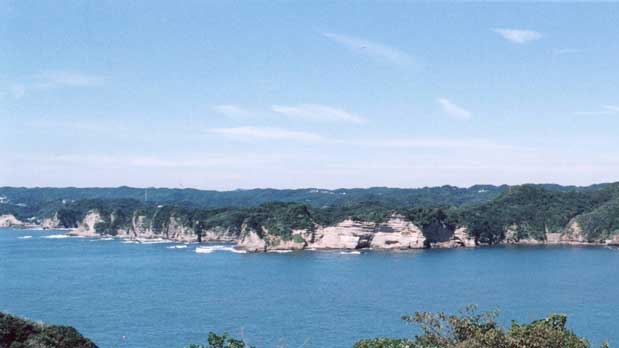 There is a small island which hasa red torii (the gateway at the entrance to a Shinto shrine) standing about 150 meters off the coast of Moriya.
You can see a curious natural phenomenon when the beach and the small island are connected by low tide several times a year.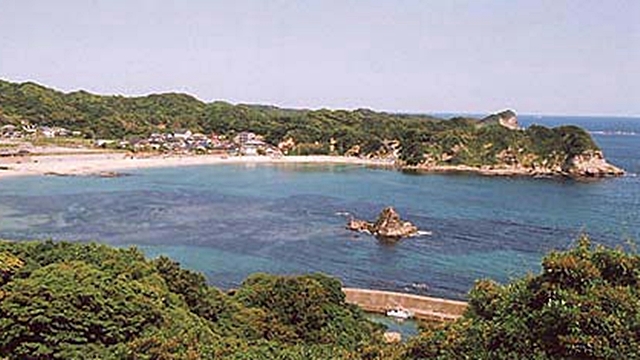 It takes 2 minutes on foot from Namegawa island station.
There is a sheer cliff 10meters high and 4kmeters long.
This is the place of the sad story of Lady Osenn who was very good to her parents.
Once there is a young lady whose name was Osenn.
She was born into a rich family, but her father was greedy and inhuman.
She was so sad because she liked her father and mother very much.
She tried persuading him to mend his ways.
Despite her efforts at persuasion, she could not change his mind and behaviour.
Finally, she threw herself off this cliff and persuaded him with her death.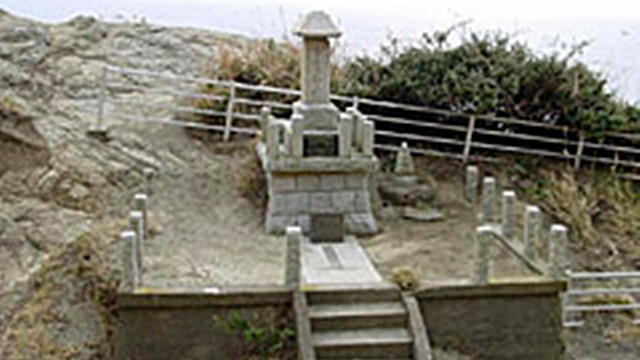 It is on a long, narrow peninsula located in east Katuura Bay.
There used to be a castle because the small island was surrounded by the sea on three sides, so it was a good place to defend an enemy.
There is a statue of Oman-no-kata who was a concubine of Tokugawa-Ieyasu.
She was the aunt of Mito Mitukuni.
The ruins of the castle became a park.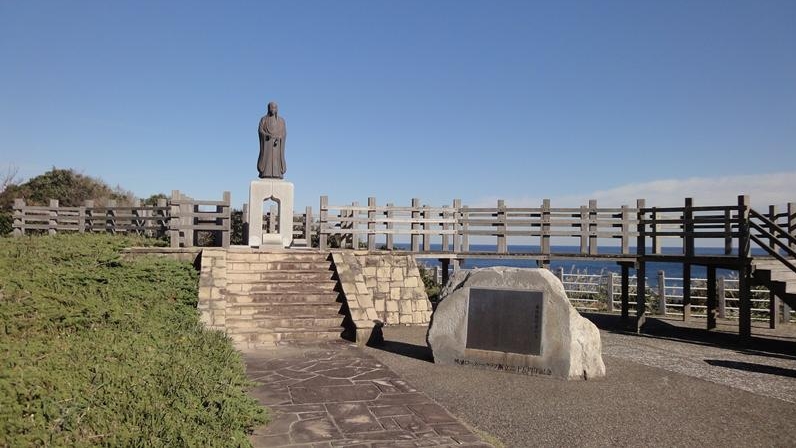 The focus of the museum is the sea and nature of Bousou area.
There are many events to observe nature outside the building.
You can see many displays of the rich marine life and study the natural history of Bousou area.
And the staff are researching, gathering, and keeping data of observations of Chiba prefecture.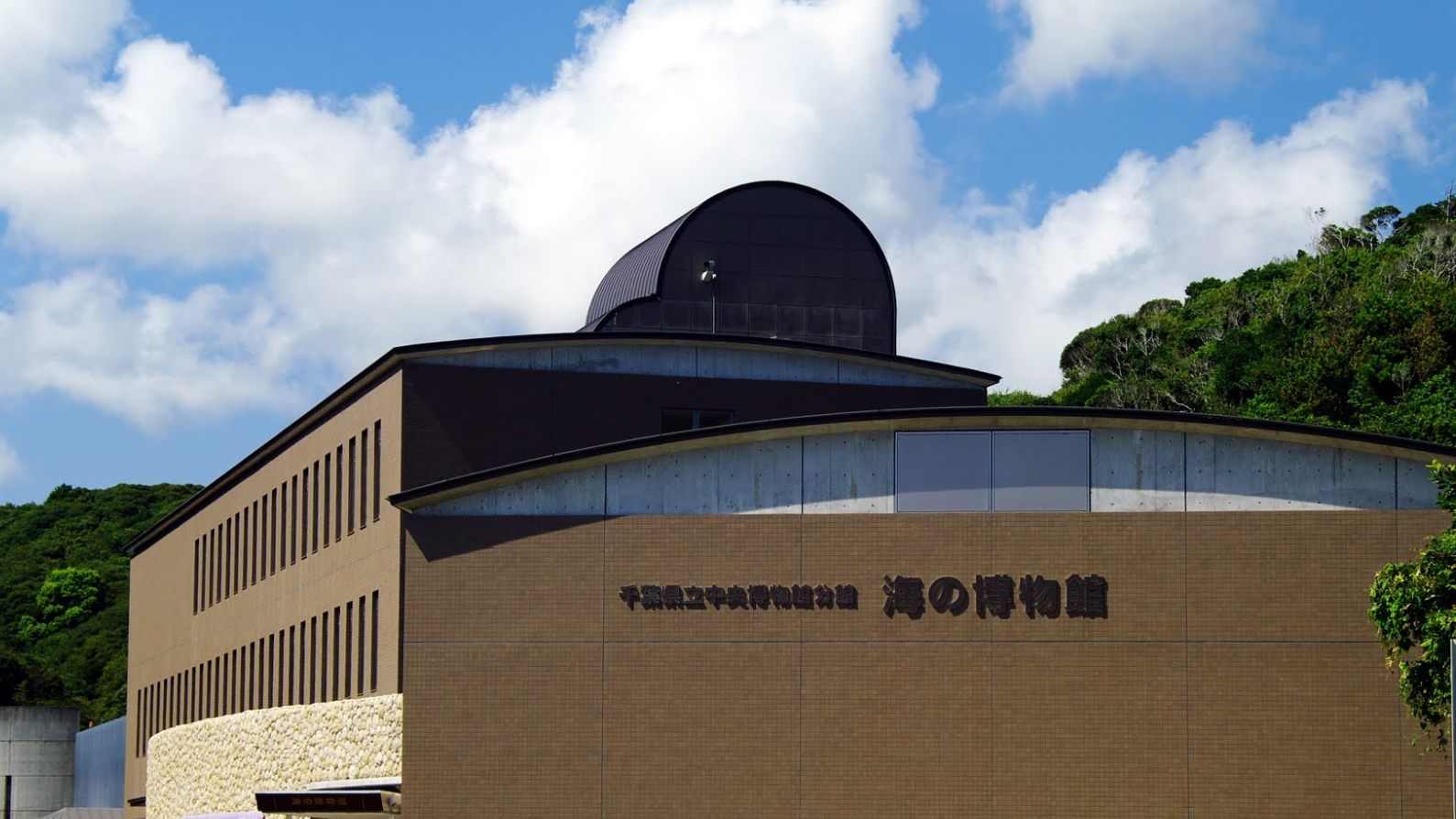 It is located to the south-east of Katuura town.
This shrine is dedicated to Amenotomi-no-mikoto (a god of Japanese myth)
The main building of the Shinto shrine was rebuilt in Kaei 2nd (1894)
It is on a hill and you can see the whole of Katuura and the Pacific Ocean from there.
It has beautiful scenery.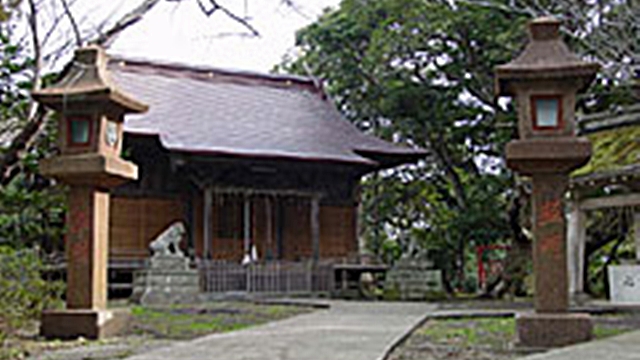 It takes 10minutes from Katuura station.
There is a big 9meter-high ginkgo tree that is more than a thousand years old.
It has many branches with strange drooping trunks whose shape is like a breast.
It is called Chichi (breast) ichou of ginkgo temple.
There are a lot of women worshipers, including expecting mothers.
The top part of the tree was burned in the big Katuura fire, so it became 10meters high, but it is still very much alive, spreading widely and shaped like a broom.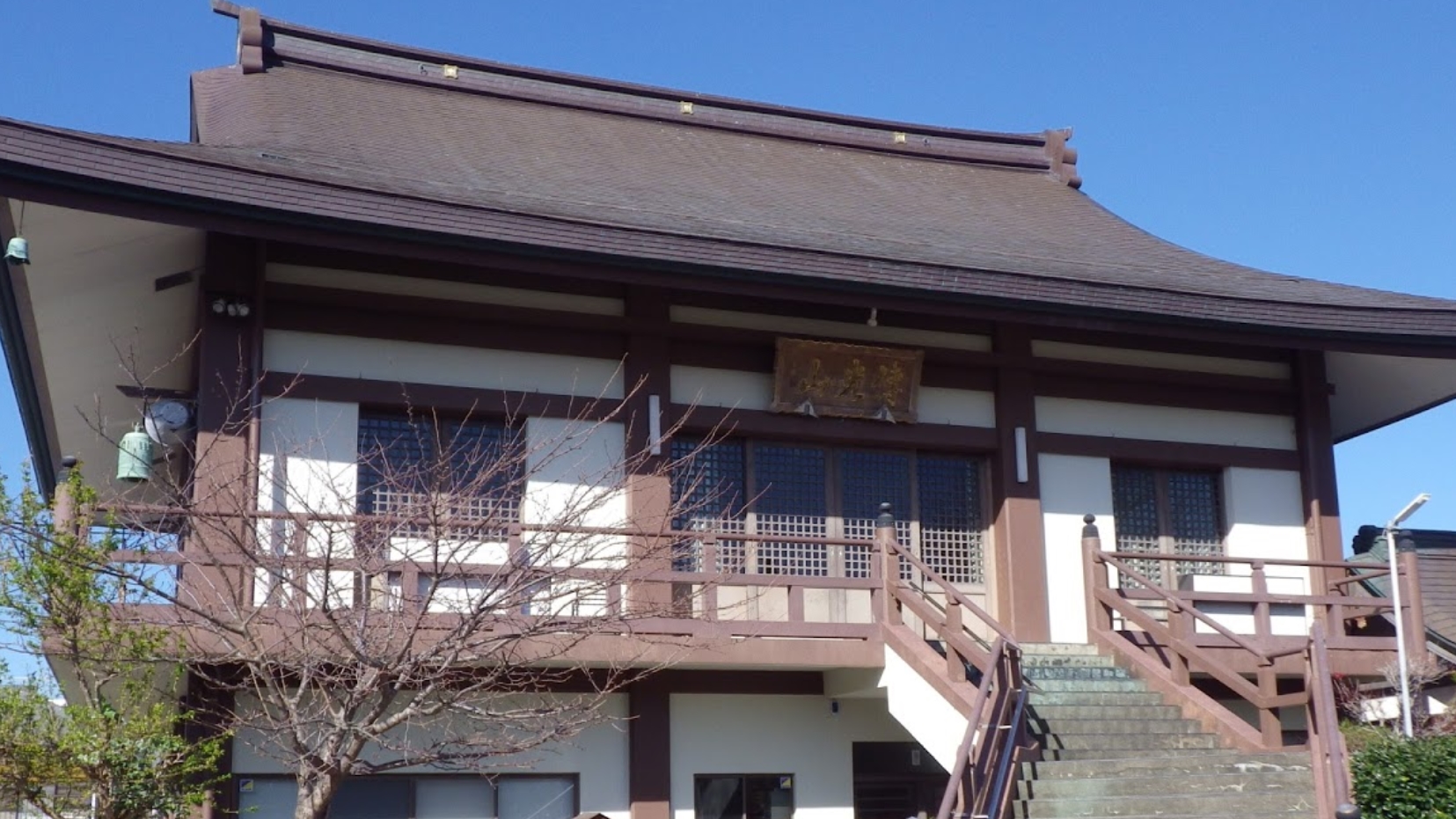 It is a memorial tower erected for the repose of the dead 130 souls of the imperial army. They were on the way to Goryou-kaku in Hakodate when they were shipwrecked off the Kawazu coast in the Boshinn war of 1868-1869 (around the end of the Edo period).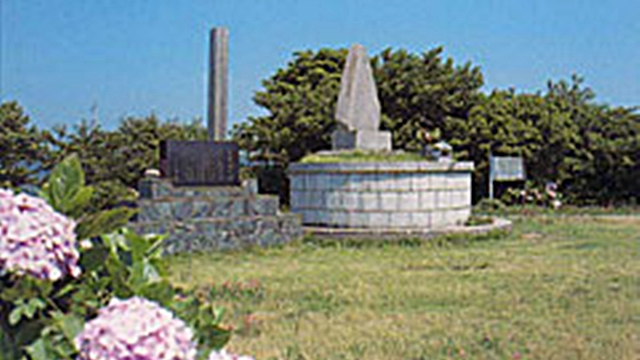 You can experience the king of the sea, Killer Whales, Beluga Whales, dolphins, sea lions and so on.
And you can see more than 800 types, and about 11,000 examples of river and sea animals at the exhibition that reproduces the natural environment.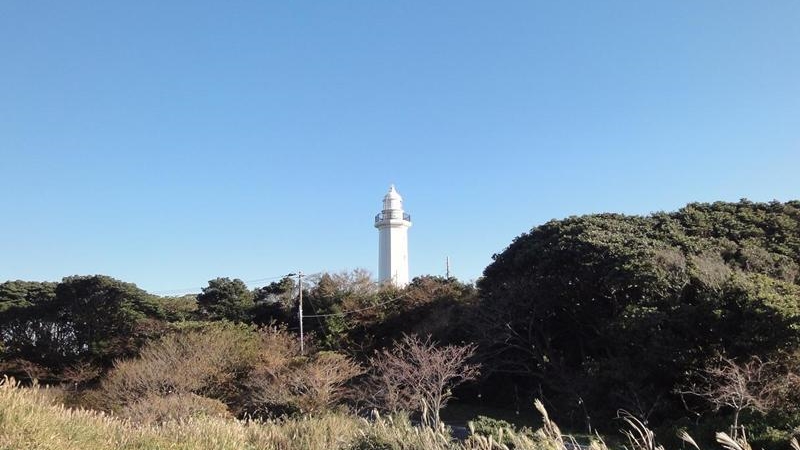 Tourist information center
I will introduce the tourist information center.
They have much information on places to visit as well as restaurants and gifts from Katuura.
You can get various tourist information, rental bicycles and there are some classes you can experience, such as bamboo work, refreshed walking, etc.
Please check the portal site-Katuura-Shiokaze-Sanpodou